Shipping Your Custom Sports-caught Fish:
All prices are in Canadian Funds. Currency Converter
Shipping of product within Canada is contracted to: Greyhound Bus
Hardy Buoys has partnered with a freight forwarding company to ship your fish home from our facility to your door.
B.C. & ALBERTA CUSTOMERS ONLY
The average sized shipping box is 36″ x 14″ x 11″. You will need this dimension to obtain a quote from Greyhound, or simply phone Hardy Buoys Toll Free 1-877-949-8781. We will be happy to provide you with an estimated cost. You can go to www.shipgreyhound.ca to get an idea on pricing.
ALL OTHER PROVINCES, THE USA, OR OUTSIDE NORTH AMERICA.:
Shipments are contracted to a freight forwarding company More information…. Also state for an estimate on shipping to email carol@hardybuoys.com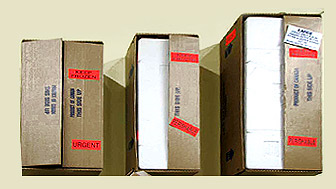 SHIPPING TO THE USA:
Contracted to a freight forwarding company. Shipping rates vary depending on destination and shipping weight. Please phone Toll Free 1-877-949-8781 for an estimate.
IMPORTANT INFORMATION:
Prices quoted for shipping are approximate. They do not include the cost of product, processing, packaging, or any applicable taxes and duties. Deliveries to rural areas may require more time and may be more expensive.