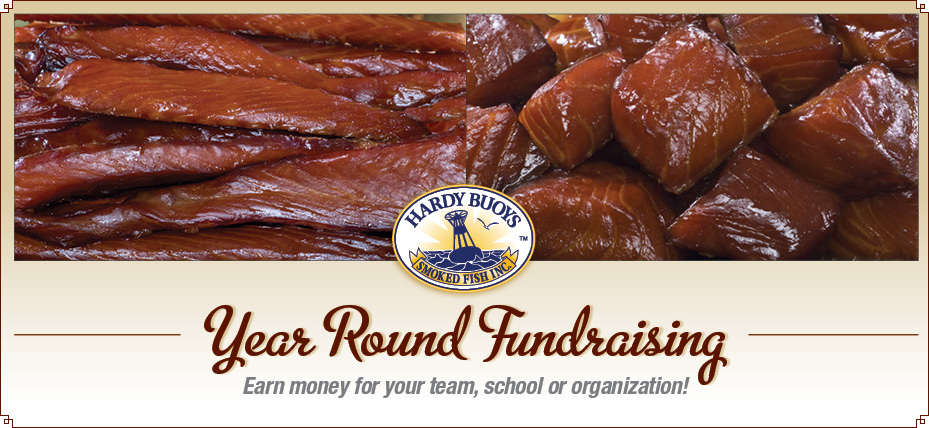 Year Round Fundraising
Why Fundraise with Hardy Buoys?
Smoked Salmon is easy to sell!  Everyone loves smoked salmon!
With so many species of salmon and varieties of smoked salmon, there are items to fit everyone's budget
BC, Vancouver Island Product
Earn hundreds to thousands of dollars fast!
FREE shipping to most areas of BC (low shipping rates to other provinces)
Earn rebates of up to 5% on large orders
Our team will help you launch your fundraiser with an order form, marketing tips, and administrative support
We make it easy.  4 simple steps
Step 1   Choose a Coordinator to manage your orders
Step 2   Send your players or members out to sell, sell, sell
Step 3   Collect your order forms & have your Coordinator submit a consolidated order to Hardy Buoys Smoked Fish Inc. on the date you select
Step 4   Receive your order from Hardy Buoys on the date you choose and distribute to your customers
Profits earned are yours immediately.  You pre sell the smoked salmon at marked up prices and pay Hardy Buoys at wholesale.  The difference is yours to keep.
Ready to get started?
Download and fill out the APPLICATION FORM and email to sales@hardybuoys.com or fax to (250) 949-8761 and we will be in touch very soon.